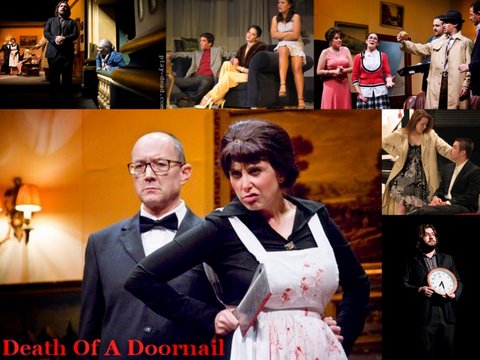 Setting: A Drawing Room
Cast Total: 10
5-males*
5-females
*some can be played as female
Eccentric Millionaire, Albert Doornale has invited all of his close friends to his estate; including his ex-wife Abigail, his current fiance Candy Bombay, and his childhood friend from the lower East Side, Salvatore Carbone. Everyone arrives at the estate greeted by the grumpy Butler and cutlery carrying cook. The only problem is, Albert is not there, no one has seen him. Not his nerdy Nephew or his socially spoiled daughter. None of the guest have any idea why they are there or what happened to their host. That is until blood is found in the upstairs bathroom. Was Albert killed and carried away? In the nick of time, Inspector Bukowski arrives on the scene. A murder investigation will begin, as soon as a body is found. It may be a long wait.
Click Here to Read a short Sample from "Death Of A Doornail"


Click here for Character Descriptions





Order Performances Now
Select Number of Performances



Note: All Sales are considered final




Try Before you Buy
Order Preview Script!
Want To Read the Play in Book Form?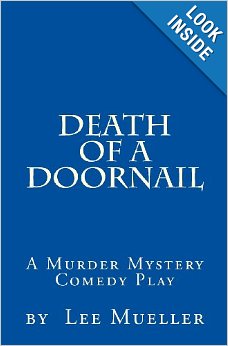 Now Available in Paperback!
Click Here For Details!