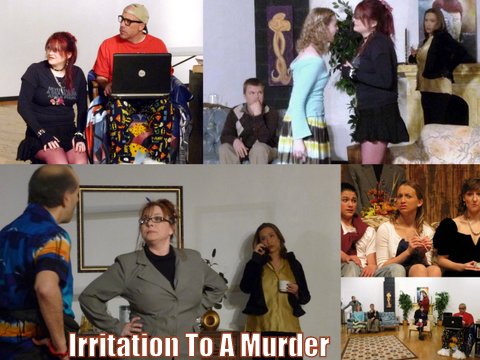 Setting: Dinner Party in a Ritzy Penthouse
Cast Total: 10
5-males
5-females
Godfry Gatewood, multi-millionaire and Financial whiz is having a bad day. His wealth management company is under investigation for fraud and it appears he has misplaced millions of other people's money. But nonetheless, his wife Beatrice has invited guests to dinner and his daughter Summer wants him to meet her new fiance Phillip. His other daughter Autumn has been suspended from boarding school for being too political and anti-social. His personal assistant Farquar is upset because the family refers to him as a butler. His administrative assistant is upset because the family refers to her as a secretary. Godfry is under so much pressure, he could just die. Well, in fact he does. But did this bad day have any play in Gatewood's demise? Did he quietly pass away at his desk? Former detective Nick Dashell, has other ideas. And some of these ideas actually have to do with what happened to Godfry.
Click Here to Read a short Sample from "Irritation To A Murder"


Click here for Character Descriptions





Order Performances Now!
Select Number of Performances



Note: All Sales are considered final




Try Before you Buy
Order Preview Script!
Preview Copy in .pdf format
for 10.00 clicking here:
Now Available in Paperback!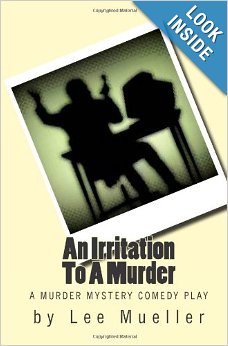 Click Here For Details